Posted by Aiya Matcha on Jul 1st 2021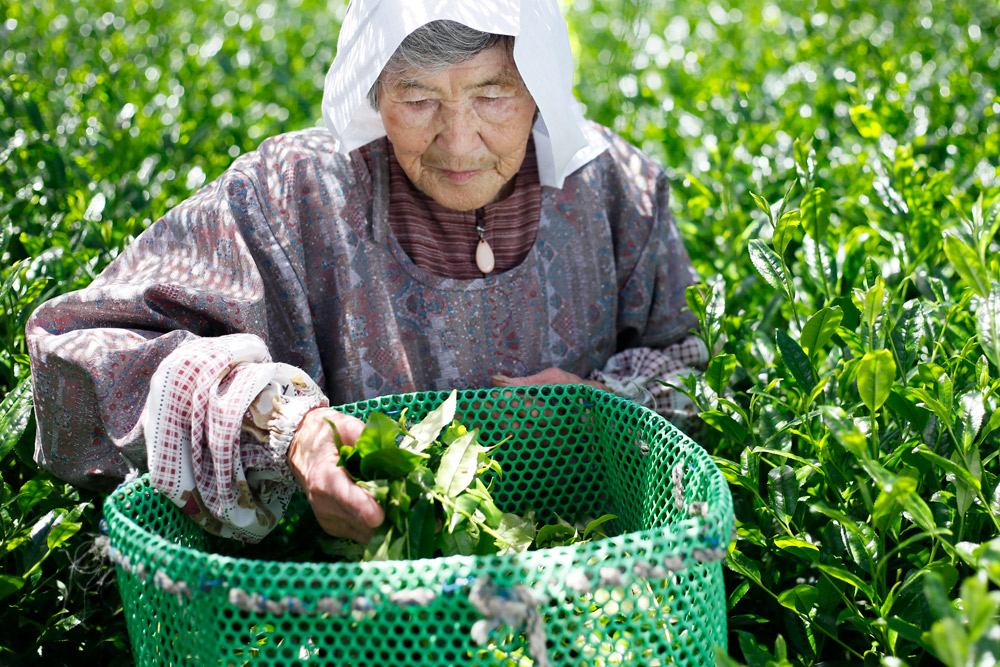 Product quality and safety are among the highest priorities at Aiya, and we hold each of these to the highest standards. When it comes to Matcha, we never compromise. As a result of unexpected natural occurrences in the past decade, we understand if there is concern about the quality and safety of Japanese green tea products. To that end, here are three ways in which Aiya assures we go above and beyond those expectations to bring you the best Japanese Matcha green tea.
Promise of Quality
Following in the footsteps of our founder's relentless pursuit of perfection, Aiya upholds the highest quality standards in the industry and only produces the purest Japanese green teas. Our Matcha has been endorsed internationally by leading companies in the food, beverage, and nutraceutical industries. Not to mention, we are extremely proud of the fact that we have never had a product recall in our 130-year history.
Industry Leading Certifications
Aiya continually strives to improve the quality of our products. From the arrival of raw materials to production to shipping, each step in the process is thoroughly monitored and documented. Within the production process, quality control internal laboratory inspections are conducted to ensure that the final products conform to stringent standards prior to shipment. Within Aiya's Quality Control (QC) department, the production line integrates hygiene management, product safety guarantee, facility maintenance, and food defense measures to comply with strict Hazard Analysis and Critical Control Point (HACCP) standards. Moreover, the QC department provides original product specifications for its customers. This information includes color difference, moisture, particle size along with analysis of general live bacteria, colon bacilli, mold, yeast, tea component, and inspection of agrochemicals residue.
Aiya holds several domestic and international third-party certifications that are unmatched in the industry: FSSC 22000, AIB International (Superior Rating), United States Department of Agriculture (USDA) Organic, Overseas Merchandise Inspection Company (OMIC), Japanese Agricultural Organic Standard (JAS), EU Certification, Quality Assurance International (QAI) Organic Certification, Kosher, Gluten-Free, and Non-GMO Project Verified. The domestic certifications, USDA Organic, Kosher, Non-GMO, and Gluten-Free, require an annual renewal process, which reflects our adherence to keeping the highest standards for our Matcha.
Monthly Radiation Reports
Since 2012, Aiya has continuously conducted monthly radiation tests to ensure that our crops are safe for consumption. In addition to rigorous in-house lab tests, Aiya Japan's Quality Control department members directly ship green tea leaves from the most recent harvest to a third-party laboratory in the Midwest of the United States. Reports are conducted by the Laboratory Manager and Quality Assurance Manager. Each month we receive a new report, which tests and analyses the green tea leaves for any concentrations of gamma emitting isotopes.
Year after year, the monthly radiation report confirms the quality and safety of our green tea, and ensures it meets both the regulations of the U.S. Food and Drug Administration (FDA) and its Japanese equivalent, the Pharmaceuticals and Medical Devices Agency. A copy of the monthly radiation report is available upon request; please contact info@aiya-america.com for more details.
In short, Aiya's promise of quality, dedication to stringent quality standards, and monthly radiation report testing schedule is how we maintain our commitment to stay at the forefront of product quality and safety. Be assured that we will continue to take all necessary steps in our QA/QC process and conduct our monthly tests to confirm the highest quality products for all our customers.